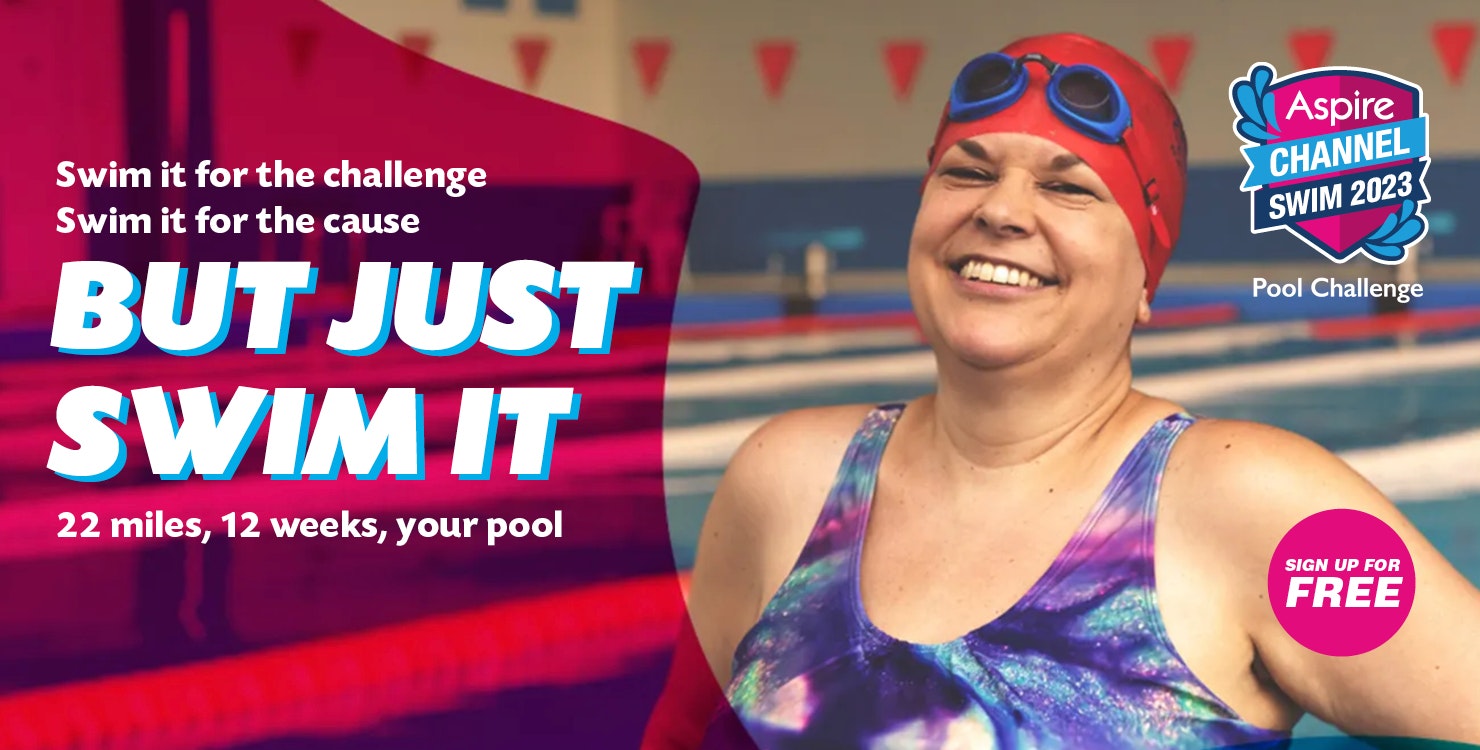 Take on the Aspire Channel Swim
22 miles, 12 weeks, your pool!
18th September - 11th December
What's involved
Swim the distance of the English Channel for charity and raise money for people paralysed by Spinal Cord Injury. 
The challenge officially kicks off on 18th September and finishes on 11th December! Sign up on your own or in a team and take on the 22 miles over 12 weeks! It's a tough challenge, but you can do it. This swimming challenge is achievable for all ages and fitness levels, whether you're taking part on your own, or in a team with your family and friends.
When and where
This year's challenge runs from 18th September – 11th December 2023. Take part in this swimming challenge in your own time, in your local pool, swimming lake or even in the sea (if you're a seasoned sea swimmer). Take on 22 miles wherever you like to swim, and conquer the Channel over 12 weeks, or set yourself a challenge – it's up to you!
Why swim for Aspire?
Every four hours someone is paralysed by a spinal cord injury and there is currently no cure.  
Your support is needed more than ever. From the moment someone sustains a spinal cord injury, Aspire is there to ensure they have the support, advice and services they need to live independently, so by signing up today you can guarantee you'll be making a difference! Even better, you'll be having fun, keeping fit and de-stressing at the same time – sounds ideal!